Tetanus Antitoxin Behring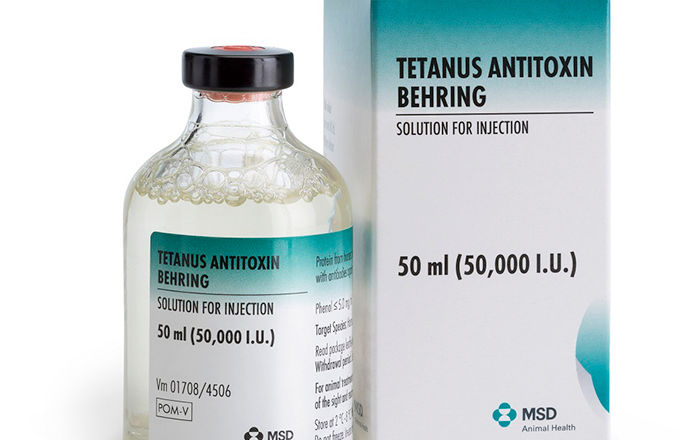 An anti-serum against Clostridium tetani for use in horses, sheep and dogs. This product may only be prescribed by your local veterinary practitioner from whom advice must be sought.
Product Information for Vets –
Tetanus Antitoxin Behring is a purified antiserum derived from horses, presented as a clear antitoxin solution containing per 1 ml max. 170 mg protein from horses with 1000 I.U. antibodies against tetanus. Phenol ≤ 5.0 mg is added as a preservative.
Tetanus antitoxin is indicated for the treatment and prevention of tetanus in a number of species. Further information is available on request. Use medicines responsibly.
Legal Category:
POM-V
Packaging Quantities: 
50 ml injection bottles made of moulded glass of glass type 
Datasheet
For Summary of Product Characteristics, first click on this link. Then type in Tetanus Antitoxin in Product name field. Click on Run search. Subsequently click on View SPC on line listing opposite Tetanus Antitoxin.