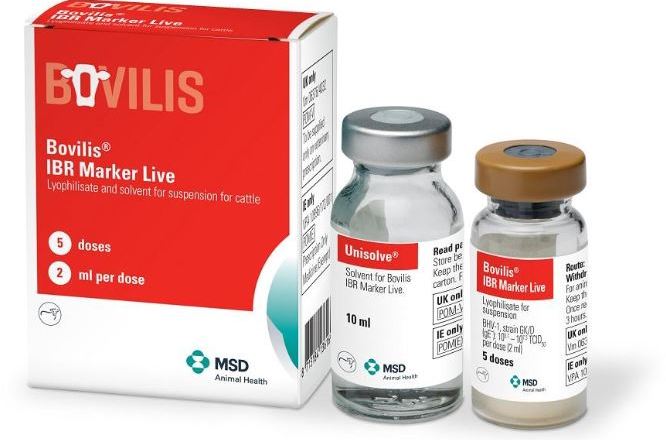 Bovilis IBR Marker is a live, attenuated marker vaccine per dose containing at least 5.7 log10 TCID50 of gE- BHV-1 strain GK/D. Traces of antibiotics and cell debris can be present as remnant from the antigen production.
Product Information for Veterinary Healthcare Professionals
Bovilis IBR Marker Inac contains an inactivated strain of infectious bovine rhinotracheitis (IBR) virus for the active immunisation of cattle to reduce clinical signs resulting from infection with IBR and to reduce virus excretion in infected animals.

For uses, dosage, contra-indications and warnings please consult your prescriber or the Summary of Product Characteristics. Further information is available on request. Use medicines responsibly.
Legal Category:
POM-V
Packaging quantities:
10 dose
Summary of Product Characteristics
For Summary of Product Characteristics, first click on this link. Then type in Bovilis IBR Marker Live in Product name field. Click on Run search. Subsequently click on View SPC on line listing opposite Bovilis IBR Marker Live.